The Pure Living Yoga Method 200hr Teacher Training
A Message from our Lead Trainer:
Hello incredible humans!
Are your ready to have a conversation about what comes next in your yoga journey? If so, you've stumbled upon the right page! Hopefully the content provided can help guide you towards making the best decision for you.
The reality is, if you are imagining yourself at the top of the room, experiencing a mixture of excitement and panic at the thought, welcome to the club! If the practice has impacted your life in ways that seem hard to comprehend, and you feel hungry to uncover what is happening internally and externally, then congratulations! We want to meet you and yes you are ready!
Embodying the 8 limbs of yoga is like learning a new language. This is why we believe the immersion approach is the most effective for our graduates. It takes years of practice (or lifetimes depending on your beliefs) to fully understand how life changing this practice can be. So your first 200 hours of training is going to expose you to the tip of the iceberg and begin to uncover blind spots in your awareness. Think of it like a total mind, body, and soul refresh. An unplugging – if you will.
The Pure Living Yoga Method Teacher Training is designed to pull out your authentic voice. It's truly what defines us as teachers and what equips us in our everyday lives. When we lean into our enlightenment of who we REALLY are, underneath and before insecurities set in, a version of ourselves (sometimes only experienced in childhood) rises to the surface. In this training, there will be a strict focus on the realignment of the physical body. This is so we can plug into our power source and pull from our deepest inner wisdom. When we become fully empowered, competitiveness and feelings of inadequacy are eliminated. The question of whether or not we are "good enough" to be called teacher is released. Everyone has a story and the world needs to know yours.
Upon leaving this 200 hour Teacher Training, our hope is that you'll identify with your role in this industry and as a teacher. You are not only going to be equipped with the tools necessary to become a successful yoga teacher, and make this a career path if that is your choosing, but you will leave feeling grounded in who you are, more open with who you are, accepting, balanced, and powerful in who you are. You will be stripped down to your purest forms. This is the Pure Living Yoga Method. We can't wait to start this journey of a thousand steps with you!
With love,
Brenna Bote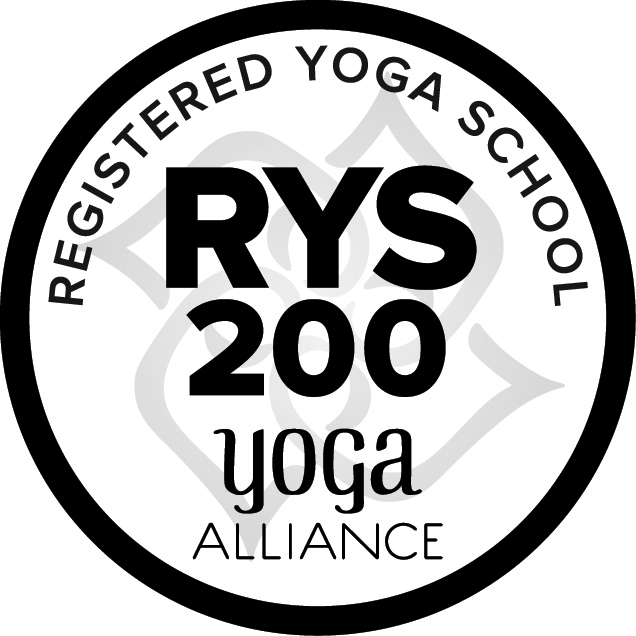 May 18th: Evening Orientation
May 19th - May 23rd: Training
May 25th - May 30th: Training
June 1st - June 5th: Training
June 8th - June 12th: Training
June 13th: Photoshoots & Graduation
June 22nd - June 30th: Individual Focus Coaching
Sample Day:
6:30am - 9:00am: Morning Asana Practice
9:00am - 10:00am: Breakfast
10:00am - 1:00pm: Study Modules (ex: anatomy, philosophy, etc.)
1:00pm - 3:00pm: Lunch & Relaxation
3:00pm - 6:00pm: Study Modules
6:00pm - 8:00pm: Evening Asana Practice
Curriculum Breakdown
The curriculum is what we are MOST excited about. Understanding the depths the practice, the anatomy, & the philosophy, requires students to fully embody the information. Without FEELING the material, it gets challenging to really understand it. So with that approach in mind, this training will be taking all aspects of yoga and putting it into your body. LET'S GET PHYSICAL! The curriculum will be broken up as follows (some changes will take place between now and the beginning of training):
Techniques, Training & Practice:
Adjustments Training

Practice Teaching

Full Practice Breakdown: heat building practices (vinyasa, ashtanga, rocket, & hatha), cooling practices (passive release yin, active release yin, & restorative), meditation practices (how to guide and where to start with students)

Different styles of Pranayamas & their benefits

Asana & alignment points breakdown

Modifications for common contraindications

Inversions

Sequencing for heat building & cooling practices: for beginners, level 1, level 2, & all levels classes

How to use props
Teaching Methodology:
Teaching on & off the mat

Theming your classes

Increasing & decreasing difficulty in all levels classes

Mirroring

Determining you unique teaching style

Communication: refining public speaking skills, developing our true voice, speaking & teaching from truth instead of filters, and much more.
Anatomy & PhYsiology:
Dissecting the universal language of anatomy

Misalignments & contraindications

Physiology of postures & sequences

Understanding hyper-mobility & hypo-mobility (tight vs strong, weak vs flexible)

Weight loss & stress

Kriyas

Anatomy of pranayama

Nervous system & the brain
Philosophy, Lifestyle & Ethics:
Breakdown of foundational yoga literature

Where does yoga come from and how is it relevant in the modern world

Understanding & applying yamas & niyamas into the modern world

Understanding & applying dharma & karma into the modern world

Breakdown of mantras & chakras

How to protect one's energy, share energy, & holding space on & off the mat

How to identify with your inner philosophy
PSYCHOLOGICAL & EMOTIONAL DEVELOPMENT:
Deconstructing our inner shadows & the steps to heal them

Deconstructing the mind: default thinking patterns, creating new & healthy neural pathways, understanding mental & emotional triggers, and much more.

Meditation techniques & practices for releasing & letting go of past trauma

Connection: breakdown of the fundamentals, tools to deepen our connection with ourselves & others, understanding what emotions mean, and much more.
BUSINESS OF YOGA:
Business planning

Creating pricing

Creating communities & collaborating

Creating contracts

Accounting basics

Marketing
AYURVEDA & OTHER NATURAL MEDICINAL PRACTICES:
Applying basic Ayurvedic practices into daily life

Helping your body heal using food products

Beginners guide in determining your individual diet

Self care practices for the body
Graduation & Individual Coaching:
We will be taking the weekend to change our surroundings, to relax, and unwind. We will relocate somewhere within a 5 hour driving radius of Regina, so we can remove ourselves from our surroundings, and deepen our own personal awareness of what comes next. During this time we will have scheduled focus coaching sessions to help each graduate with their individual needs, questions, etc. A professional photoshoot will also be provided to each individual graduate for their career marketing or for personal purposes. Yogi's choice! More details will be released to graduates closer to the date.
Investment Details for Full Training & Continued Ed Modules
Full Teacher Training Investment Details:
For anyone ready to take the leap and join us for the full Pure Living Yoga Method 200hr Yoga Teacher Training.
November 1st - January 31st: Super Early Bird Pricing
$3799 - $1000 deposit - 10 spots available at this price

February 1st - March 31st: Early Bird Pricing
$3999 - $1000 deposit - 10 spots available at this price

April 1st - May 18th: Regular Pricing
$4199 - $1000 deposit - 10 spots available at this price
yoga Alliance continued education Modules
For anyone who would like to deepen their personal practice or teaching techniques, but do not want to participate in the full 200 hour certification process, below are the modules available for participation. All existing yoga teachers will receive Continued Education Hours through Yoga Alliance for these courses.
Adjustments Training

Anatomy Training

Philosophy, Lifestyle, & Ethics Training

Ayurveda & other Natural Medicinal Practices

Business of Yoga
Get Informed:
So now that you've made the decision to take the plunge, how does one ACTUALLY prepare for a teacher training? Check out the below links for some suggestions!